News
Success for area 14 members at HOYS

12th October 2016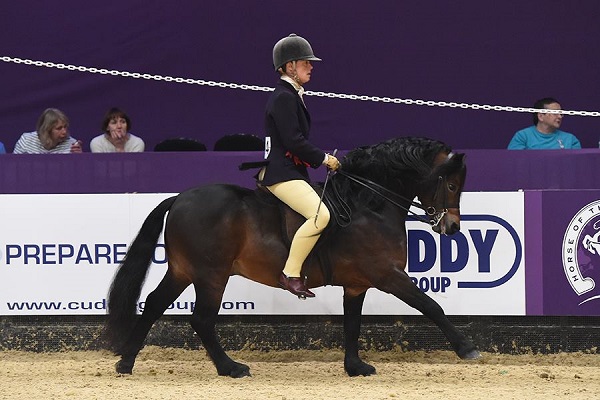 Chloe Chubb after several visits to HOYS records not one but two wins. Plus many more placings for others in the area.
Chloe was 1st in the Baileys Small Breeds class with Lynda Calcutt's Shilstone Rocks North Westerly; she was also 7th on our own Sec C Popsters Glamorize and also rode Carla Fall's Sway Mr Darcy in the New Forest section and they were 4th.
Then on the final day she took her five year old Sec B Laithehill Flute for the new Lego Junior M&M Championship where he won partnered by Kinvara Gardner so was in the Supreme Pony - and he won as well.
Other successes were Ollie Burchell third with Thistledown Special Edition and fifth with Rowfantina Royal Occasion; Mandy Burchell Small sixth with Broekland Allesandro; Debbie Barr fourth with Firle Golden Oriole; Ella Dalton eighth with Stockham Secret Envoy; Jo Minns eight with Greenholm Caitlin and Georgia Darlington ninth with Blisland High Flyer.
A second for Ella Dalton in the 133 whp; Scarlet Worrow's Dancing Hero sixth in the 153 whp; in show ponies Jill Godden's Rhos Envoy was second; Penny Carvosso and Gita Jago's Crafton Blythe Spirit was fifth; Alice McCracken fifth on Anton Blue Rumba in the Large Intermediate Show Riding Type; Mandy Burchell Small's LR sixth.
And if I have missed anyone please email to let me know!! Also jpeg photos of your ponies at HOYS or BSPS champs welcome.