News
Christmas party sparkles all around

4th December 2016
Around 60 members from aged four to 84 enjoyed the party and prize giving at Jamie and Charlotte Thompson's wonderful house in Fulking.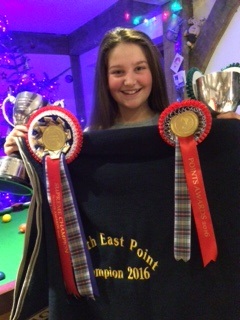 There were loads of lovely rosettes given out to 14 section winners and Ella Dalton was the supreme champion and taking away the embroidered rug supplied by the Tack Room, Johns Cross. Stockham Secret Envoy won 186 points in a very successful year on the England team and with second at HOYS and third in the Desert Orchid.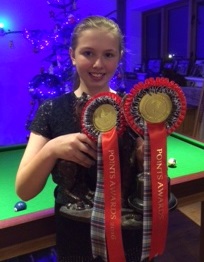 Tronymor AP Bouncer, India Turner, 132 points winner of nursery and cradle stakes. Top places included 1st restricted at BSPS winter champs, 5th CS challenge at BSPS summer champs. The pair also won the novice whp cup.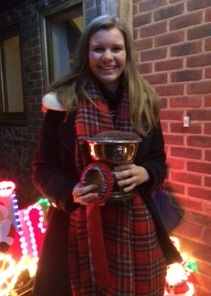 Anton Blue Rumba, Alice McCracken won the intermediate trophy with 102. They finished the year with fifth at HOYS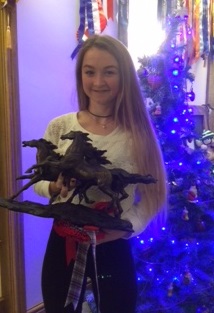 Five year old Glencaugh Draiocht and Georgia Darlington won 76 open show hunter pony points. They were first at Kent County and fourth in the open BSPS summer champs.
For the full list of prize winners see points championship page.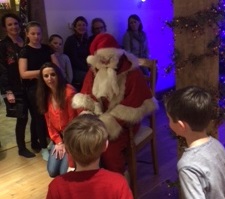 Father Christmas brought some lovely presents for the children and everyone enjoyed the food kindly supplied by Jamie and Charlotte, and the puddings by Sophie Davidson.