News
Successful summer show

29th April 2018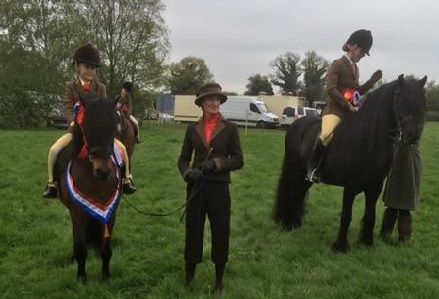 Thank you to all those who made the show such a success, particularly the secretaries Lesley Chubb and Lala Micallef and other committee members. Well done to all rosette winners, especially the area supreme Toby Johnstone Evans on Pumphill Fandango.
Summer show going ahead with good ground

24th April 2018
Ground is looking perfect for ponies at East Bysshe this Saturday 28th April. However parking must be done according to instructions from the man on the gate! The dry parts of the field are around the edge which is where HGVs must park. The centre area will be for trailers and smaller lorries.
Good winter show but other shows cancelled

7th March 2018
Our BSPS 14 winter show enjoyed sunny weather, but numbers were down on last year, due to many being put off by the over night frost.
Many regretted opting out as it was a beautiful day with super surfaces. Then all shows the following weekend were cancelled!
Congratulations to Area 14 Performance Supreme Lisa's Dream
In their first year together Georgia Darlington and Lisa's Dream topped the BSPS area 14 points awards. The 153cm working hunter pony is by Connemara Temple Fear Bui, out of a Thoroughbred mare.