News
Much loved little lady with a big presence passed away

17th July 2019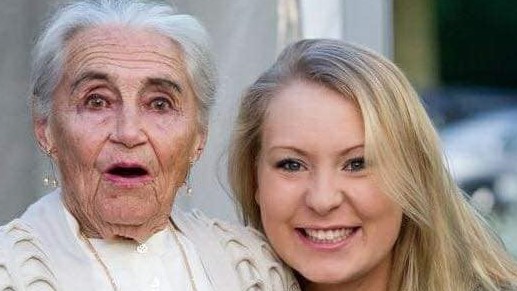 We are very sad to have lost one our very favourite personalities, Ghita Jago. Ghita, 95, was a familiar face at shows for over 80 years. She was incredibly knowledgeable and sociable. When she was younger she produced ponies for her daughters Judy, Jamie, Penny and Tessa, who were all prolific winners in the show pony classes .
Events
Dates for your diary
Winter Show - 9th February 2020 at Petley Wood Equestrian Centre, near Robertsbridge, Marley Lane, East Sussex TN33 0RE
Summer show - 26th April 2020 at East Bysshe Showground
AGM at Lingfield 2019
BSPS area 14 agm will be at 3.30pm on Saturday 2nd November at the Lingfield Community Centre, High Street, RH7 6AB. The agm will be followed by tea and cake.
Invitation to the Christmas Points Party

1st November 2019
The points presentation and Christmas Party will be on 7th December 2019 at Badgerwood Farm, Clappers Lane, Fulking BN5 9NJ at 5.30pm. There will be Father Christmas, food, raffle and prizes. If you plan to attend please reply email to Charlotte Thompson.
This year we are asking for £5 for each attendee over 10 years to cover food and drink, to be paid at the door.
If you would like your child to have a gift from Father Christmas - please bring the gift with you. (Please keep value under £10)
There will be food, drink, games and a raffle.
Plus there will of course be the 2019 Points presentation. Please could anyone who won a cup in 2018 contact Sophie Light to arrange delivery.
Clinics for 2020
Sam Darlington jumping clinics: 12th January at Woodside Equestrian, Horsham for mini whp age 12 yrs and under.
Cost per rider £25 payable to PayPal bsps_area14@btinternet.com please say which clinic and name or rider in PayPal notes.
To book phone or email Anne Lucas.
Matthew Lawrence, producer of HOYS and RIHS winners, will be holding a clinic at Woodside Equestrian Centre on 1st February. There will be groups of three of four - price £20 for members and £25 for non-members to be paid via Paypal.
To book phone or email Anne Lucas.